Over Seven Decades of Industry Experience

Track Record of Increased Revenues and Market Share

Member of National Association of Theatre Owners (NATO)

Founding Member of Independent Cinema Alliance

Founding Member of Cinema Buying Alliance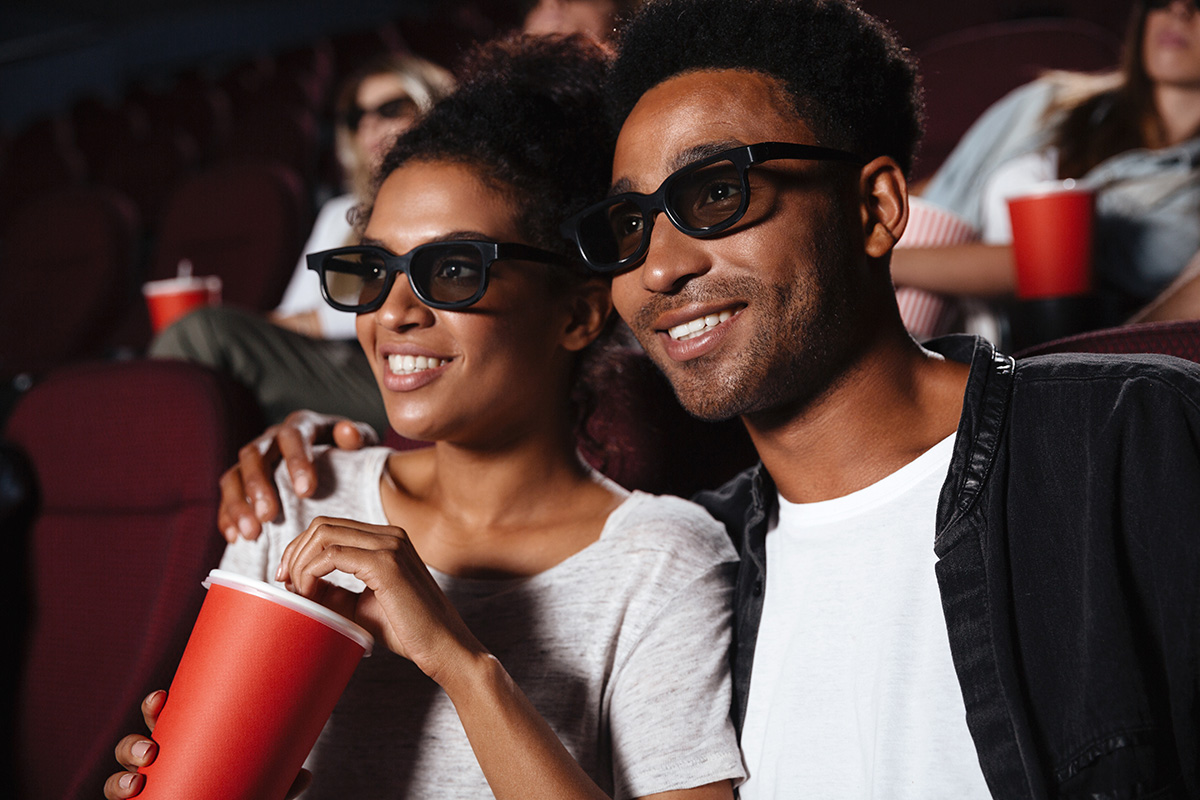 Alerion Services is an established company organized by experienced management to provide turn-key solutions for developers, landlords and independent theatre owners.
From a single auditorium historical theatre to a state of the art multiplex theatre with full bar, kitchen and concierge service, Alerion Services shines.
An important part of the Company's strategy is to build brands for our clients that customers embrace by providing the best in customer service and offering amenities that include the latest technology in an attractive, luxurious and comfortable movie-going environment.  Brands like Spotlight Theatres are available to clients looking to leverage years of service and development cost savings while maintaining flexibility within the local market place to offer specialized programs and promotions.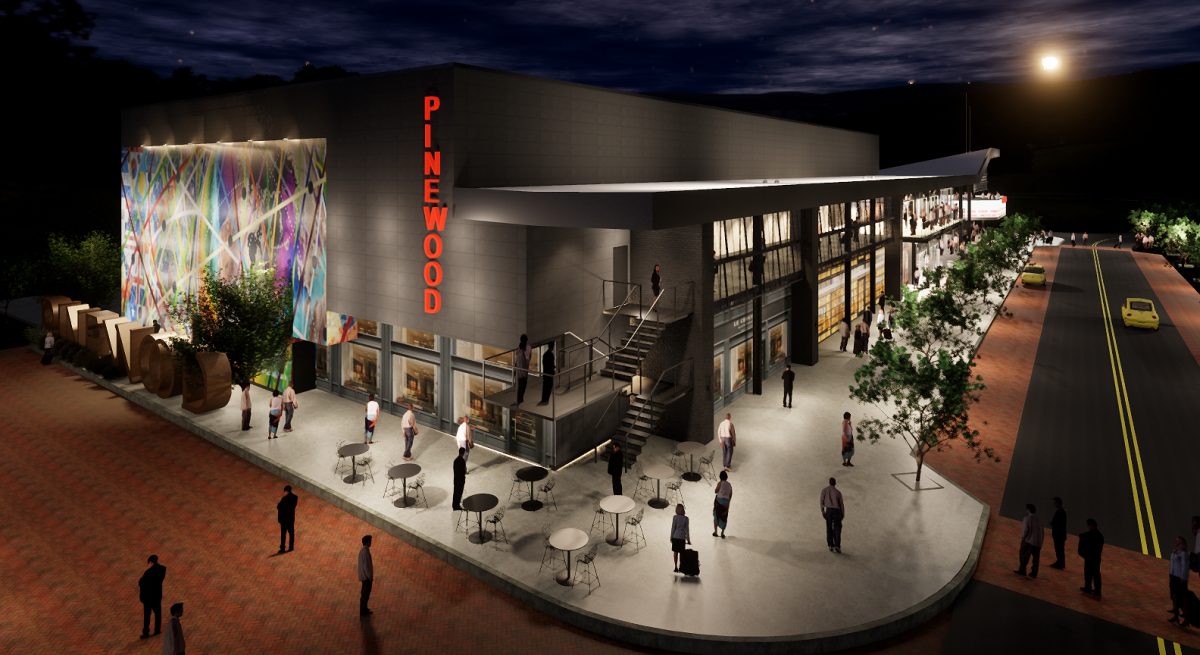 Locations
History
History of site locations managed throughout the United States.
List of Locations
Regency 8 Cinema
Belleview Cinema
The Majestic 11
Luxury Cinemas
Sawgrass 23 & IMAX
Premiere Theaters Oaks 10
Roxy Cinema Grill 10
Sunrise Cinemas Las Olas
Town Center 16 & RPX
Mall Of Georgia 20 IMAX & RPX
Austell Road Cinema 10
Delk 10 Theatres
Austell 22
Arbor Place 18 & IMAX
Hollywood 24 @ North I-85
Victory Square Stadium 9
Eisenhower Square 6
Savannah 10
Augusta Exchange 20 & IMAX
Augusta Village 12 Theatres
Edge 14
Macon Mall Cinemas
Cordova Cinema 3
Cordova Mall 4
Cypress Creek Stadium 16
Shadowood 16
Oakwood 18
Miami Lakes 17
Magnolia Place 16
Atlantic Station 18 IMAX & RPX
Perimeter Pointe 10
Medlock Crossing 18
Tara Cinemas 4
Midtown Art Cinema
Kendall Village 16 IMAX & RPX
Coral Springs 6
Oviedo Mall 22
Treasure Coast Mall 16
Prado Stadium 12
Covington Square Cinema 8
Galaxy Cinema Funplex
Cordele Stadium 5
Hartford Stadium 4
Flagship Cinemas
Mankato 4
Satellite Cinemas Titusville

Union Station 9
Big Cinemas Manhattan
Bombay Theatre
Loehmann's Plaza Cinema
Towne 3 Cinemas
Peachtree Corners
Galaxy Funplex Cinemas
8K Cinemas Movie City

Eastgate 10
Edge 12 Birmingham
The Edge 8
Empire Cinemas
Allwood Theater
East Providence 10
Hudson Mall Cinemas
Middlebrook 10 Cinemas
Fremont 7
Movies 10 Rosanna Square
Palace At The Plaza
River Hills Movies 8
Movies 10
Parkside Main 8
Chartiers Valley Stadium 18
Fat Cats Rexburg
Main Gate Movies 10
Novi Town Center 8
Cherokee Phoenix Theatre
Movies 10
Marlow 6
The Martin
Movie Lounge
Laurel 6
Lake Worth 8
North Versailles 18
Movie Max Cinemas
South Dekalb Stadium 12
Walton Theater Selma
Vogue Theatre
Plaza Theatre
Bloomfield 8
Union Theaters
South Hills 8
Madisonville 8
Towne Crossing 8
Our 
Partnerships
Our Partnerships with trade groups and industry specific vendors guarantees the newest technology at the best price delivered to your theatre.  As a member of the National Association of Theatre Owners (NATO), Cinema Buying Alliance, Independent Cinema Alliance and the National Association of Concessionaires, we understand the market and have the ability to see and develop trends before they reach the marketplace. 
View Our Partners
Allure Global
Atom Seating
Barco Digital Cinema
Boca Systems
Cawley Company
Cretors & Co.
Christie
Cinedigm
Cinema Concepts
Cinema Hosting
Cisco
Coast to Coast
Coca Cola
ConAgra Foods
Continental Concession Supplies
Dippin' Dots Inc.
Dolby Laboratories
Doremi Digital Cinema
Eisenberg Sausage Company
Entertainment Supply
Franklin Designs
GDC Technologies
Gold Medal Products
Great Western LLC
Hayne Co.
The Hershey Company
The ICEE Company
JKRP Architects
MARS Snackfood US
Movie Ad Corp
National Ticket Co.
Nestle USA
Orville Redenbacher's
Partner Tech
Proctor Companies
Rentrak
Qube Cinema Inc.
Radiant Systems (NCR)
Ready Theatre Systems
Royal Corporation
Samsung Oynix
Seating Concepts
Sony Digital
Strong International
Taste of Nature
Temp Lighting
Tivoli
TouchMate
US Foods
Vistar
Vista Entertainment Solutions
Weaver Popcorn Company
Webedia
White Castle Food Products
Wulf Installations
Hear What Others Have To Say
About Alerion Services
The Spotlight Theatres team is always a pleasure to work with and we've been their partner now for over 15 years.
I started working with Joe back in 1995 and he has always been fair and professional to our company. He is tops in the industry and we look forward to our continued relationship together.
Working with Spotlight is refreshing and their out of the box ideas and approach to a project pushes us to accomplish design aspects that are years ahead of the other chains.
We appreciate Mike and Joe for looking beyond our short tenure in the cinema industry and allowing our company the opportunity to provide a quality seating product to their customers. They are great to work with and to work for and putting their trust in our small company means everything to us.
We provided all of the concession, bar and mill work for Spotlights prototype location which turns out to have been many years ahead of the other cinema chains on design and embracing technology, we appreciate being a part of their success.

Corporate Office
1227 North Peachtree Pkwy #230
Peachtree City Ga 30269
Phone
Office 678.364.1150
Fax 404.601.0235
Email
info@alerionservices.com